The bed is the quickest path to the dreamland and like the Chinese would say "if you want a goodnight sleep, then you need a good bed in the night to sleep" This is where many dreams happen and many decisions are taken.
There is nothing like waking up without body aches. Bedrooms are the most private part of the house where you let whomever you want in.
It's one thing to have a type of mattress, it's another thing to get the bed frame that will bring out the beauty of the room. The mattress is just one aspect because at the end of the day you have to cover it with a sheet but the sight of the entire bed should be a thing of pleasure.
SINGLE BED FRAME
Just like the name implies, it can only carry one person at a time because of the size. It is mostly used in the kid's rooms until they grow big enough to have something bigger.
This is the smallest type of bed frame and it is measured 36 x 75 inches. Some of them come with drawers. Many times, we want to manage spaces and also keep the kid's clothes and shoes in order. This should just be fine for them.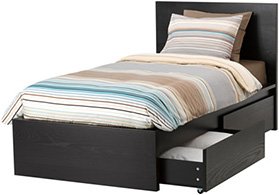 FUTON BUNK BED
It is a combination of a standard couch and a bed at the upper bunk.
BOOKCASE BED
This bed comes with a book shelve located at the headboard for book lovers. The shelves are perfect and convenient enough to store books and keep them from falling at night.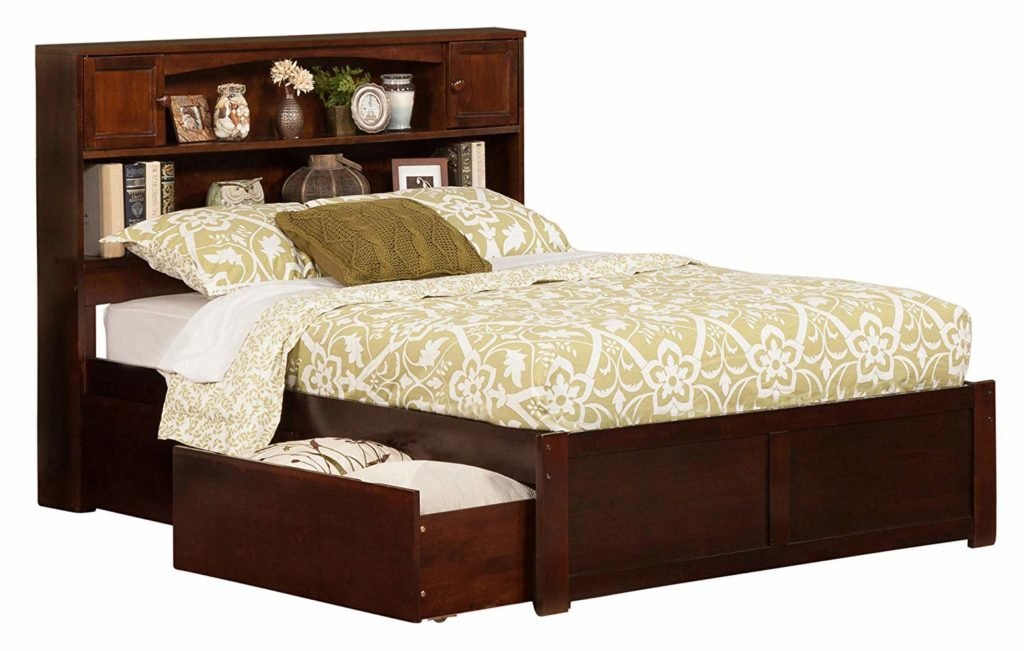 ORNATE BED
Every detail on this bed is beautiful. It is designed to give you maximum comfort and make the bed look royal
BRASS BED
This type of bed is made from brass, which gives it elegance and style.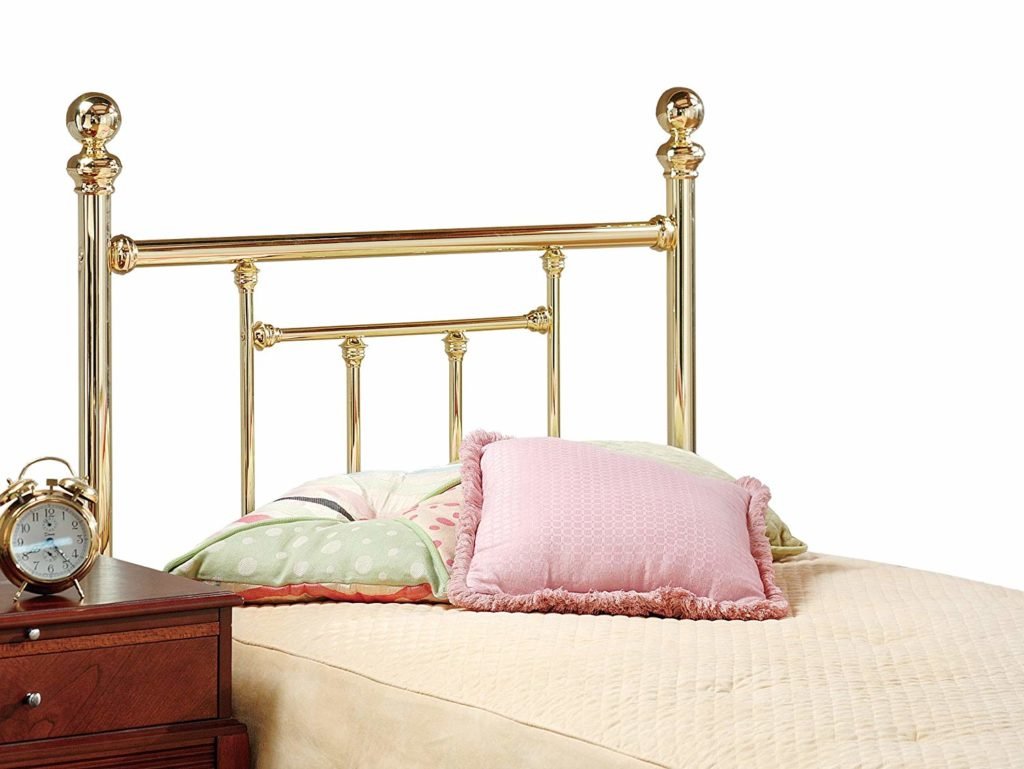 FUTON BED
It's a couch and a bed in one. If you are having problems getting a big space. This is just one of the most convenient option
WROUGHT IRON BED
This is also a vintage designed bed and can be heavy because of their iron makeup. They come with head and foot board.
DISTRESSED BED
The vintage look of the bed frame begat this name. it is interestingly old but beautifully crafted that is one of the things which has helped it stay in vogue all these years.
WOVEN BED
It's a recent design even though not so popular. It has a woven design.
METAL BED
It's not as heavy as the wrought iron and can easily be moved about. It comes in different types of designs.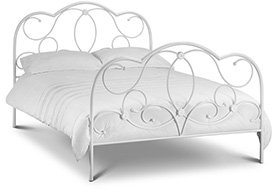 WOOD BED
This is one of the oldest types of bed in the history of man. Some are built to be plane while some are built to be filled with carved designs.
RETRO STYLE BED
It's an old design with a vintage look but it's comfort is beyond imaginable
FRENCH BED
They come in classy headboards that are comfortable to lean back on.
TWIN BED
this is three inches wider than the single bed frame and slightly larger. It's perfect for people with tiny bodies especially the kids. Most of them are made from perfectly modified wood for frames. Another difference it has from the single bed frame is that it has no drawer space. So you need to get that separately.
BOOK BED
This is for the book worms, those who can't do without taking a book to bed. Instead of having to litter your bed with books, this bed frame comes with drawers under the bed where you can arrange your books according to their genres.
Above the bed at the head rest, you find book case where you can arrange your diaries, books for each day of the week and of course for the magazine lovers you are not left out. It fixes the issue of space
ROCKING BED
Some just love to be rocked. Who doesn't? That moment when you want to get your thoughts together and just relax with you, yourself and you, or just outside trying to get inspiration for that great next book, without anyone's interruption. This bed can be a great companion.
But is usually used in the outdoors, except a there is a big space that can accommodate but your regular bed and this bed. It has a round wooden leg which is just like a rocking chair and all it needs is pressure from one end and it transfers to the other end.
It is usually not safe for toddlers without an adult supervision so this should come with extra care.
CONCEALED BED
Are you worried about your small space and wish you could have your bed just the way you want it and your space just the way you want it? It could still happen and nobody but you would know.
This type of bed is called concealed because it can be hidden in the wall. Yes the wall. a compartment big enough to fit it is made and the bed is raised to fit it when not being used, people would barely notice it and you can just pull it down when it time to have that perfect nap.
WAVE BED
The name of the bed is gotten from the way it looks. A wave in the sea. It looks weird but some just love it the way it is. It's stylish and has a ladder in the middle for you to be able to get access to the bed.
DOUBLE DECKER
as kids, we used to fantasize about owning this type of bed and we would argue about who gets the upper bunk and who gets the down bunk. Yes we were kids, so this particular beds are great for kids, boarding schools with limited rooms.
But for retreat and seminar organizers, this bed can also helpful in terms of managing space for your guests. Two are these bunks could fit a room because it is usually not very large. It usually has a ladder in front or by the side to get access to the upper bunk, along with a side shield to prevent falling.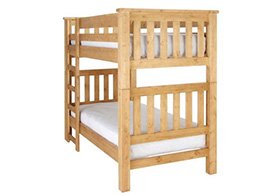 CANOPY BED
This is very rare in some homes but still great especially for couples or hotels that want to bring on the romantic feel into the bedroom. It is also perfect for your beach houses. It usually has a cloth covering for the top and the sides so you don't need to be afraid of the sun.
BUNK BED WITH TRUNDLE
This is an advanced type of bunk (some would call it the traditional style of bunk). It comes with a trundle so it accommodates like three people. The down bunk could easily be turned into a couch for relaxation.
L-SHAPED BUNK
This is a type of bunk formed in an L-shaped bed. It could consist of three to four bed spaces. It also as the features of a double decker bunk. It helps to save space, especially in your kids rooms
HALF POSTER
This is not your regular leveled bed. It's posters are not leveled. The feet rest posters are usually lower than that of the head board.
PENCIL POSTER
This bed was used mostly in the early 18th century in New England. It has a fascinating four corner pencil-like edge. It is large and convenient.
RUSTIC BED
The name was gotten from its look. It has the look of the trees and old wood but can still make your bedroom look traditional and have the outdoor feel.
TRADITIONAL CANOPY BED
Unlike the normal canopy like bed, this one is generally kept in the bedroom but has a traditional design. It is big enough for two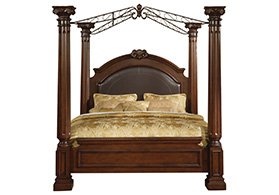 ADJUSTABLE BED
This type of bed to just the best especially for medical purposes. It can be adjusted to any angle. This way, you don't have to sit up to watch your favourite television show in bed and it could be adjusted from the feet to elevate the feet for proper flow.
DELUXE COUCH BED
A couch in a bed. If your home is not that big, you don't have to worry because this helps you get two in one.
STORAGE BED
Are you looking for space, comfort and storage? This is a combination of three in one. Its big size surface is just perfect for couples. It comes with drawer at every corner of the bed.
HALF TESTER BED
This is old fashioned and you would find them in only old houses. Except you are the type that likes the old-school, this is just perfect for you.
COT BED
This an outdoor bed. It is preferable in the garden where you can access the fresh air
CABIN BED
A bed above a shelf, drawers and a desk. Now your kids can have their own office and bedroom all in the room and you will still be left with space. This kind of bed helps you manage space and have all your things in one place.
TWIN OVER FULL BUNK BED
This is another style of double decker bed. The lower bed is a bit bigger and larger than the upper bunk. It has a ladder attached to it for easy access to the top bunk.
LOFT BUNK BED
This is another type of bunk with a desk, a shelf and drawers. You do not need a large space to own a bed like this.
FOLDING BED
This is a bed in a couch. This is going to conveniently fold into something rather inconsiderable
CONTEMPORARY CANOPY CANOPY
This is a another type of canopy bed, this one is lower than the usual beds.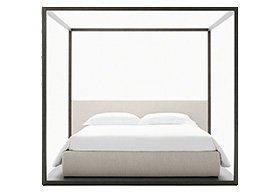 SOFA BED
A couch and a bed. How cool is this? It can easily be used to manage space, especially when you plan on having guests over but you are having limited rooms.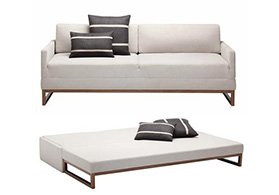 COTTAGE BED
It is a small sized old fashioned style of bed, with a cottage headboard design painted in any colour of one's choice.
QUEEN SIZE BED
The queen size bed measures 60 x 84 inches accommodating two people. it is used by a lot of customers, especially couples. With the mattress placed to match the size you would have the perfect night rest with your spouse.
KING SIZE BED
I guess you must have heard people mention how they want the king size bed, it's because of how big, spacious and wide it is. Some might say it's specifically made for kings.
It's 70 x 80 inches and it's perfect for couples especially when you have a spouse who loves to turn and kick at night. Very funny, but honestly there will be enough space to explore as a couple.
Whether for your kids rooms or your own royal bedroom, you can have comfort and style all in one.
These are types of beds, but there are still many types out there. You don't need to know all of them but it's definitely beneficial to know there are different types of bed in case you want to recommend or you need any of these bed. And this could help you out when you're furnishing your bedroom.
We hope you have found the type of bed you want to use for your bedroom and you will pick the right one you love and that will make your room more beautiful.
If there is anyone you are looking for that is not in this page, kindly drop it at the comment box below and we will work on it.
Don't worry, at Lebanon Cedars, we can design any type for you. Just dream it and we make it a reality.