Here is a little riddle for you "I scurry around your desk, but I am not a pest. What am I?"
Have you ever wondered what it would be like to be the boss of your own space? Everyone dreams of that moment you get to decide what stays in your space and what goes.
When it comes to owning a desk, whether in the home, office or home office, the first thing that should come to mind is the type of desk you want and will be going for.
This will be determined by what purpose the desk will be serving. Having considered these factors, anything that must be taken into consideration is the space that will be accommodating it.
Whether it's a big sized space or a little space, there will always be that perfect one for you and finally, this will now determine how big your desk is going to be.
These desks often come more than one drawers and compartments for storing supplies that should be kept at close range.
HOME DESKS
Recently, the statistics of the number of people that work from home has increased.
There are those that are self-employed and the entrepreneurs, and there are also those who just like having their private spaces where they can just write books and articles for pleasure, away from the kids and the noise of the home along with the flexibility of working from home.
These desks can be used in places that includes home office, a reading space for exam preparation and dormitory desk for students. The home is still a private space and restrictions of accesses are there.
While setting up for a home desk or home office desk, it's preferable to go for comfort rather than overdoing it to manage the space you have. You can still get comfort and style but most importantly choose comfort.
It might not necessarily look professional. Having desk in the home as a parent can also be another challenging area, so choose wisely before making your pick
OFFICE DESKS
This is where find comfort, style business. Your office says a lot about your business to tiniest little detail in it. From the office couch to the rug, the settings, cabinet and desk.
When you walk into a hospital office, you will never find the doctor using a standing office desk while attending to patients because the patients need to be comfortable as well as the doctor.
Some offices are private, while some are public, whichever one it is, you need to consider what makes you feel comfortable as well as the public that will be walking into your space.
This is why you need to carefully select every piece of furniture with care. You are not only looking out for the type now, but also looking out for the make-up. Go after what makes you look professional.
20 TYPES OF EXOTIC DESKS FOR YOUR HOME AND OFFICE
A desk is a furniture that has a table-style surface for work which is useful for both domestic activities like reading, writing journals, most especially for professional activities in schools, offices and many cooperate world. The home/office desks doesn't just come in varieties according to their shapes and sizes but also comes in varieties according to their colours.
EXECUTIVE DESK
When you are looking for loads of storage of drawers, a wide surface, beautifully carved designs and a timeless appeal for your huge office then this is your go-to desk. Executive Office Desk is what you need
It's a traditional type of desk and the type you find in many royal homes in Great Britain. It always possesses their initials and is passed down from generations.
You Can Check This Desk on our Store Here
or Check This: Executive Classic Wood l-shape Office Table
WRITING DESK
The writers are going to love this whether you are just an analyst or a novelist or even an accountant working from home or owning a little office where you just have to have your space for a file shelve and your writing table, this is just perfect for you.
It's large enough to hold your laptop (specifically designed to hold personal computers which are not very heavy, your writing notepad, your pens and of course, your very own coffee or tea mug to keep you company through those terrifying working hours sourcing for your inspiration. This writing desk fits any space.
CREDENZA DESK
It's a great combination of a desk with a cupboard-packed credenza. You'll normally find this type of furniture in living rooms especially small houses. It's fashionable and saves the living room from excess book clutter.
With this, you have your drawers, cupboard and shelf while your books are not beyond reach and you are getting two pieces of furniture for one.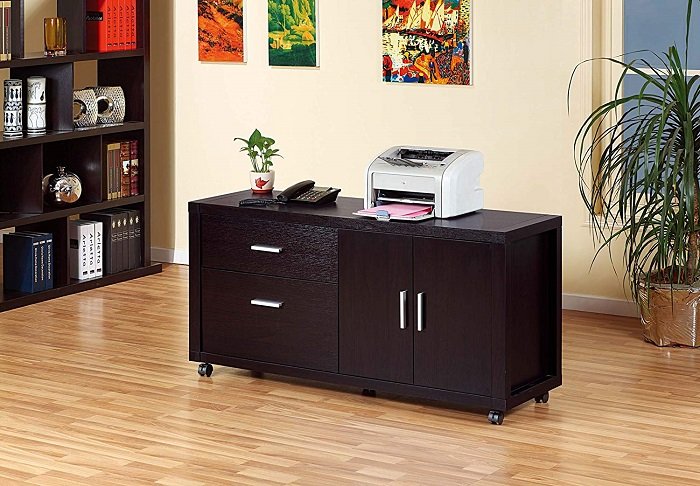 COMPUTER DESK
Many early start-up companies and home offices go for this kind of table because. Some of them have different compartments for storing different parts of the computer and also drawers for files and other necessary documents.
As the world becomes more and more modernized where computers have been modified into smaller versions (laptops), these types of desks have been modernized too to looks more beautiful and to be something that can be easily transfer from one place to another.
CORNER DESK
This large L-shaped desk helps to manage small or large spaces. It is fixed against the wall
SECRETARY DESK
It is made of base of wide drawers along with a hinged desktop surface. It is usually heavy because of the type of wood it is made from.
FLOATING DESK
Sometimes, we have spaces so small it can hardly accommodate a standard desk. Spaces like the kids' room and home offices. They are designed to hang on specific places against the wall. They are usually narrow and not wide. Some of them come with shelves too.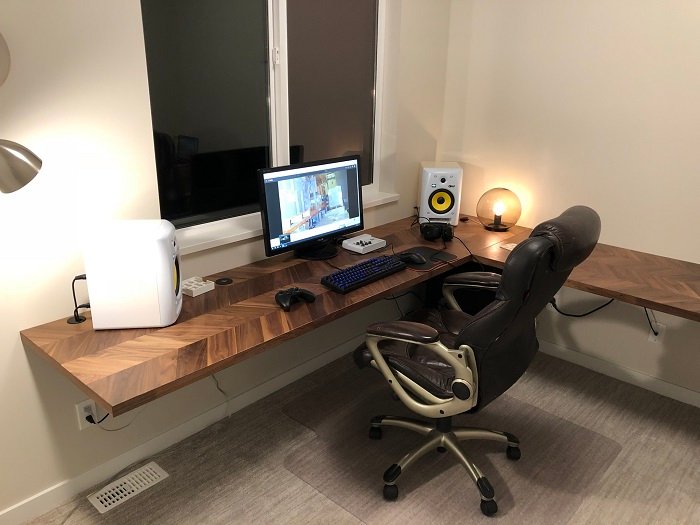 DESK ON A FRAME
This is an antique piece of furniture that is made up of two separate piece of furniture. The first piece from this furniture is a stand and the second is a slant portable desk that is easily detachable while some are made together and not detachable but can be easily moved around the home or office. The slant surface makes writing and reading possible
THE CYLINDER DESK
This is a funny looking piece of furniture not very popular especially in the African regions. If you are someone that like a lot of privacy then this is for you because it's just like a griller. You can open it and close it after use to avoid prying eyes.
PARTNERS DESK
This type is desk is like a regular type of desk but can be used by two parties on the both ends of the desk. It was first used in the United Kingdom to accommodate banking partners and enable them work together.
With each partner having their drawers and sides together. They are built with high quality wood
CUBICLE DESK
You will never find this in any home because this was designed for multiple users to keep one another from distractions. This is often seen in customer services companies where they each have to return calls and keep each other from distracting the other while concentrating.
It is also used in cyber cafes. It is a partially enclosed office. It consists of at least two drawers, walls and work surfaces. It is not always large but can easily accommodate a computer, a picture frame, few books and a coffee mug. The walls could also be useful in pasting reminders
GREY WOOD DESK
Like the name implies, it is made from grey wood finishing of natural wood work.it has a warm sense feeling when filling the space in the home. Many of which comes with a comfortable space beneath for leg movement.
STANDING DESK
There are some organizations that require that you move around very often, this is a very suitable desk for such environments. Some of them are very adjustable to sitting positions
RECEPTION DESK
When you enter an organization, or any office environment the receptionist desk is the first sight you would see. It is mostly very elegant because it is supposed to give a very welcoming sight.
It is large enough to accommodate both the receptionist's computer system and other working materials because this is where you get it. It also comes in multiple drawers for folder and files storage till they are ready to go to the stacked up file cabinet.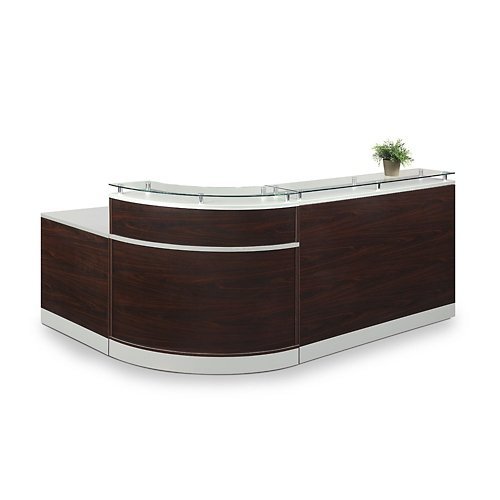 U-SHAPED DESKS
this is a very good for employees who love multitasking. It is not a furniture for the home. It gives users the amount of privacy and space they need to work.
OPEN SPACE DESKS
This is often used in tech companies and fast growing modern organizations and this type of desk is share by six or more people. it enables fast press conferences and opportunity for employees and employers to rub minds together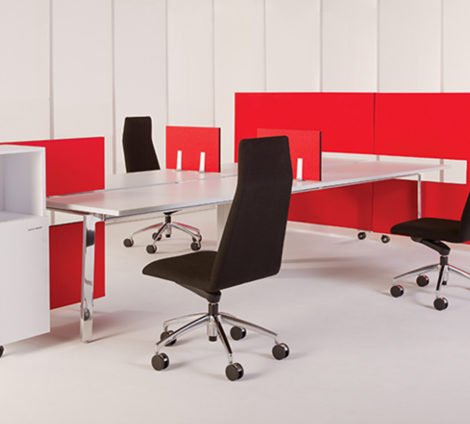 GLASS OFFICE DESK
They are modern types of desk. Mostly found in large firms. Built with mostly metals and glass frame. It is large and strong enough to accommodate computers, files, and writing aids. It is only the glass that is usually made up of glass.
ERGONOMIC DESKS
They are just like the adjustable standing desk, they are the newest addition to the modern types of desk. Many people in the cooperate world make use of the ergonomic desk to correct their posture because it is easily adjustable.
RUSTIC DESK
This is a traditional style of desk that comes in a very old but classic look. It comes in few compartments and drawer spaces and also comes in different styles and types.
DRAWER AND KEYBOARD TRAY DESK
This desk is specifically designed for your computer having a separate keyboard. You will mostly find this type of desk in cyber cafe's and small establishments which still makes use of the main computer.
The answer the riddle I first asked is "a mouse"
A desk is a very complex furniture to go shopping for. You have to see and understand what it's generally being used for and also know what fit your home, office or home office.
Consider the time of office establishment you have, consider the clients/costumers that would visit, consider what is safe enough to be in your home.
Consider what makes you comfortable, consider your space (you don't want to have your space looking and feeling too tight to even move around), consider what look you are going for (modern or traditional)
Consider what you want your desk to accommodate and how much they are (this will determine the drawer spaces or if it would come with shelve) and finally, consider where you get your desk from. Getting it at Lebanon Cedars Furniture might be the smartest way for you to get reliable one
I hope you have seen the type of desk you want to go from all the listed above. Please, comment below if there is any one you are looking for that is not among this.
Waiting for your response
You can check this 20 Types of Dressers and Chest of Drawers for your Bedroom